Hearts of Valor series book 3
It's new!! It's exciting!! It's here!!
FOR THE LOVE OF A SEAL
On every deployment, Navy SEALS face impossible odds—and succeed. But winning over the perfect woman will be the most challenging mission yet.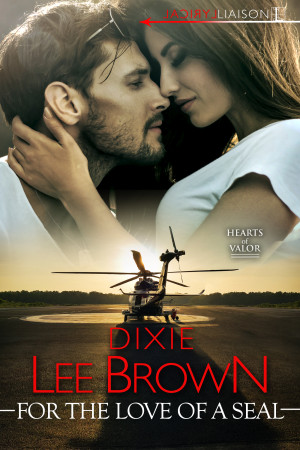 This is Blake Sorenson's story.
The security company that former SEAL Blake Sorenson works for helps him stay in fighting form—physically and mentally. He has little time for distractions of the female variety, which is fine with him. His fickle ex-wife taught him that love and loyalty don't mix. Which is why he should eighty-six the rookie reporter he finds in his helicopter. The sexy stowaway in red stilettos is sure to be trouble.
A single mom, Tori Michaels can't afford to lose her job because of an impossibly arrogant ex-sailor. But hitching a ride with Blake puts her right in the middle of a conflict brewing between the law and a dangerous hate group. When suspicions are raised over which side Tori is on, Blake has to choose whether to trust in her innocence or lose her. But in choosing to protect her, he's making himself vulnerable to a desire he thought he'd never feel again—and an enemy he doesn't see coming.
Available through these on-line retailers:
Amazon:  https://amzn.to/2O9JgDB
Barnes & Noble: https://bit.ly/2Q0275A
iTunes: https://apple.co/2yBAfOS
Kobo: https://bit.ly/2yBwLvG
Google Play: https://buff.ly/2D1PmVF
Welcome to my website!
I'm Dixie Lee Brown and I write romantic suspense
with alpha male heroes and non-stop action!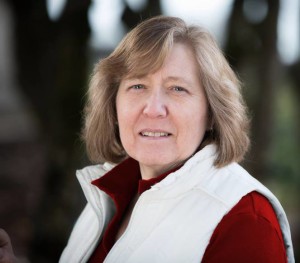 Creating a Romantic World One Novel at a Time
Here are some of my other books:
Hearts of Valor series ~ Lyrical Liaison
Heart of a SEAL
Honor Among SEALs
For the Love of a SEAL
Prequel to Hearts of Valor series ~ Avon Impulse
Rescued by the Ranger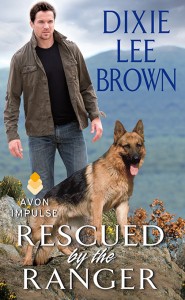 Trust No One series ~ Avon Impulse
All or Nothing
When I Find You
If You Only Knew
Whatever it Takes
Tempt the Night

For blurbs and buy links click here: Dixie's Books!
Praise for Dixie Lee Brown
"Dixie Lee Brown delivers all the goods in high style: romance, adventure and suspense—with a generous helping of sexy that will leave readers clamoring for more. The talented Ms. Brown writes the kind of story romance readers crave: sexy, fun and filled with adventure and suspense." —Linda Castillo, New York Times bestselling author of The Dead Will Tell
"Brown will thrill readers who enjoy some spice." —Library Journal
Join me on Facebook: https://www.facebook.com/Dixie-Lee-Brown-311618418919108/
and Twitter: https://twitter.com/DixieLeeBrown
or Join my Street Team: https://www.facebook.com/groups/309603219231692/
BookBub: https://www.bookbub.com/profile/dixie-lee-brown?list=author_books