SEAL of Fate
Start reading today!

Many Navy SEALs have shed blood on foreign soil to keep the enemy at bay. But what if the enemy was among us the whole time?
To ex-SEAL Travis Monroe, there's no one lower than terrorists.
When a hate group starts making bombs at a remote mountain compound, no one will keep him from the fight. But Travis's undercover op turns deadly when a lost woman seeks shelter in their camp and finds only danger.
IT tech Jordan Hayes is on a date from hell.
A carefree drive in the beautiful Ochoco Mountains becomes a nightmare when she loses her way in the wilderness. Jordan knows her three sketchy rescuers are hiding something, but when she learns their secret it's too late to escape.
Jordan's innocence and courage tug at Travis's heart, so when he overhears their plan to kill her, he has to get her out, even if it means blowing his cover. Despite the chemistry that sizzles between them, Jordan isn't sure she can trust Travis, but when he gives her no choice, she knows her next decision will determine her life or death.
With lives and hearts on the line, will Travis convince Jordan to trust him enough to outrun the killers on their trail?
SEAL of FATE is the thrilling fifth standalone novel in the Hearts of Valor romantic suspense series.
If you enjoy non-stop action, adventure, and the bond of SEAL brotherhood, you'll love Dixie Lee Brown's intriguing tale.
Buy SEAL of Fate today—it might be 'fate'!
Order today: https://amzn.to/3JRH4RN
Or read free with Kindle Unlimited!
SEAL OF FATE, the fifth in the Hearts of Valor series, is a stand-alone romantic suspense novel with recurring characters introduced in the first four books. Reading them out of order will not diminish your reading pleasure, but if you are like me and suffer from OCD, please check out the rest of the series.
Subscribe to my newsletter for the latest book info !  
Romantic suspense
with hot alpha-male heroes and non-stop action!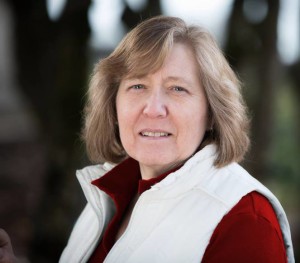 Creating a Romantic World One Novel at a Time
Hearts of Valor series ~ Lyrical Liaison
Heart of a SEAL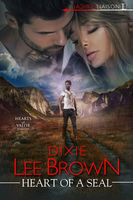 Honor Among SEALs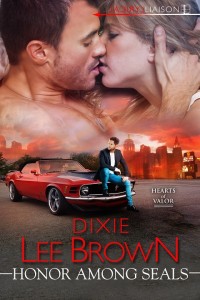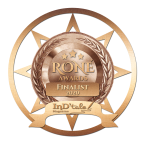 2020 RONE Award finalist and runner-up!
For the Love of a SEAL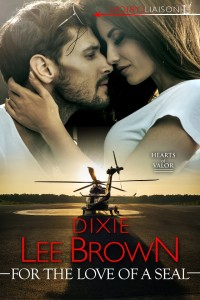 SEAL of Silence ~ Dixie Lee Brown Books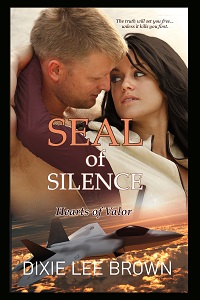 Prequel to Hearts of Valor series ~ Avon Impulse
Rescued by the Ranger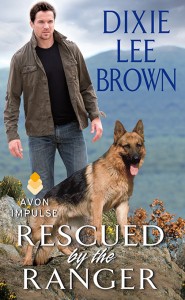 Trust No One series ~ Avon Impulse
All or Nothing
When I Find You
If You Only Knew
Whatever it Takes
Tempting Brady
All of these books can be read as a stand-alone
For blurbs and buy links click here: Dixie's Books!
"Dixie Lee Brown delivers all the goods in high style: romance, adventure and suspense—with a generous helping of sexy that will leave readers clamoring for more. The talented Ms. Brown writes the kind of story romance readers crave: sexy, fun and filled with adventure and suspense." – Linda Castillo, New York Times bestselling author of The Dead Will Tell
"Brown will thrill readers who enjoy some spice." – Library Journal
Join me on Facebook: https://www.facebook.com/Dixie-Lee-Brown-311618418919108/
or Join my Street Team: https://www.facebook.com/groups/309603219231692/
BookBub: https://www.bookbub.com/profile/dixie-lee-brown?list=author_books