The latest book-ish news ~
Lyrical Press, a subsidiary of Kensington, will publish Dixie's brand new three book, military themed, romantic suspense series through their soon-to-be-launched digital-first imprint, Liaison. The first book, Heart of a SEAL, will have a release date in April of 2018, and the next two novels will follow within six months or so of each other.
Keep your eyes open for the announcement heralding the exciting cover reveal coming soon! Meanwhile, here's the back cover blurb and a short teaser from Heart of a SEAL!
 Coming soon…

HEART OF A SEAL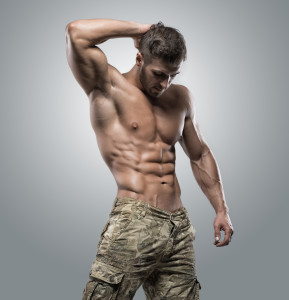 Cover release ~ coming soon! (Meanwhile, here's a little something to inspire you!)
They're brothers in arms, Navy SEALS, risking their lives for their country …and the women they love.
This is Luke Harding's story.
Six months in a desert hellhole taught Navy SEAL Luke Harding things he never wanted to learn about life and death. Only tender memories of the beautiful brunette he met a few weeks before deployment helped get him through the torturous days and nights. Back in the states after a perilous rescue, physically and emotionally damaged, Luke's about to plunge into a new kind of war. In a seemingly bucolic Idaho town, Sally Duncan faces real – and unpredictable – danger.
All Sally ever wanted was a safe place to raise her nine-year-old daughter. Her identify hidden behind a façade of secrets and lies, can she trust Luke – a man she barely knows – with the truth? Even as they give in to long-denied passion, a killer with a personal vendetta is setting an ambush that will leave them praying for a miracle and fighting for the future they may not live to see.


If you enjoy this exclusive excerpt, please let us know by "liking" this page.
Luke stepped from the shower, ran a towel cursorily over his skin then wrapped it around his waist. Sandy-colored clumps of wet hair stuck out every which way as his image stared back at him from the mirror. He raked his fingers through the wayward strands, in serious need of a trim, and called it good. Grabbing the shaving cream from his kit, he applied it evenly to his stubble-covered face  and dragged the razor down his rough skin, systematically shaving from right to left. He paused for a heartbeat, interrupted by a knock on the door.
"Be right out." Luke turned the water on as hot as he could get it and let it run. Jen probably had to use the bathroom. He'd throw on some clothes and finish up in here later. A smile formed beneath what was left of the shaving cream. There wasn't much he wouldn't do for that little girl.
An instant later the door opened behind him, and the hand that held the razor stilled.
He stared at Sally's reflection in the steamed-over mirror. Her in that damned shirt of his, leaning against the bathroom door, both hands behind her back. A good deal of shapely thigh led his gaze to well-toned calves, and he followed them down to pretty pink toenails on bare feet. Did she know what coming in here like that would do to him? He took the last two swipes of shaving cream off with the razor, rinsed his face in the hot, running water, and patted it dry. Barely able to swallow and momentarily unable to form an articulate sentence, he turned slowly.
Her blue eyes went wide as her gaze dropped below his waist, immediately answering his unspoken question. Evidently she could see the hard-on he sported beneath the form-fitting towel that hugged his hips. He took a step toward her. "Sally?" That was all he managed to force from his mouth, and it sounded more like a command than the query with which he'd intended to rule out the possibility something was wrong.
A secretive smile played on her lips as she brought one hand up and raised it in front of her with a dismissive shake of her head. "I'm sorry. I don't know what I was thinking. This can wait till you're finished." Her gaze dipped once again to the towel draped around his hips, and she swiveled with a hand on the doorknob.
Oh no. Hell no. He wasn't letting her escape that easily. She'd stepped out of her comfort zone for a reason and her baby blues were daring him to find out why. He closed the gap and caught the door as she opened it a sliver. Peering through the opening, he saw Jen, still intent on her game. A glance toward the motel room door confirmed that the deadbolt was thrown and locked. They could have a few minutes of privacy.